From a NASA partnership to a high-dollar funding round, Austin tech companies are continuing to innovate their respective sectors. Several local companies also announced plans to expand with new office spaces and hiring sprees. Catch up on the latest Austin tech news. This is the Built In Austin Weekly Refresh.
MicroTransponder raised $73M. The oversubscribed Series E round will be used for the commercialization and market development of the company's FDA-approved product that uses vagus nerve stimulation to help stroke survivors gain upper limb movement. MicroTransponder also appointed Prashant Rawat as COO. The company is in a "dynamic growth phase," according to MicroTransponder CEO Richard Foust, and is actively hiring. [PR Newswire]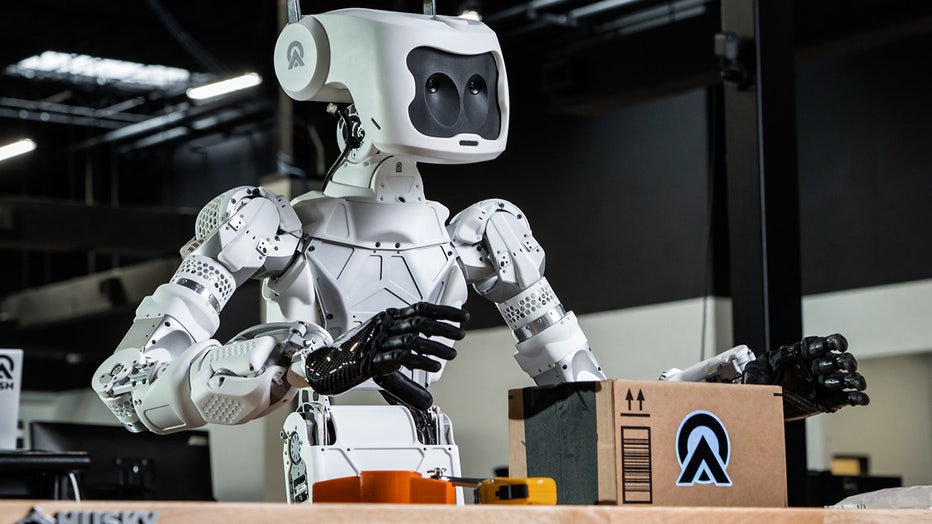 Apptronik partnered with NASA. The partnership will help the Austin-based company speed up the commercialization of its human-like robot called Apollo. With the first prototype complete, Apollo is intended to help employees in logistics, aerospace, retail, hospitality and more. Apptronik recently raised $14.6 million and expects to double its 52-person team in the next year. [PRWeb]
AlertMedia opened its new HQ. To accommodate its growing workforce PCEB announc, AlertMedia moved into a 68,000-square-foot space on the top two floors of RiverSouth, a new 15-story building near downtown Austin. This is more than double the size of AlertMedia's previous office and gives employees access to amazing views, a private rooftop, a fitness studio and coffee bar. The two-way communication platform works with more than 3,000 customers to share time-sensitive information about emergency situations. [Built In Austin]
Ceresa was featured in Built In's Future 5 series. Launched in 2018, Ceresa is an edtech platform that works with companies to help their early- and mid-career professionals grow into leadership positions. The personalized career development journey includes self-reflection, goal setting, 360-feedback, on-demand mentoring videos, training and more. [Built In Austin]
Striveworks teamed up with Cipher Skin. This partnership will bring real-time machine learning (ML) and artificial intelligence (AI) models and data-driven treatment plans to patients going through physical therapy and rehabilitation. Austin-based Striveworks is a data analytics company that uses AI and ML to help brands decipher their data. Denver-based Cipher Skin developed a flexible recovery sleeve that uses sensors to capture biometric and motion data. [PR Newswire]
Atmosphere hired a new CRO. Ryan Spicer, a WarnerMedia and Turner Broadcasting advertising veteran, joined Atmosphere as CRO on Sept. 6. Atmosphere is a free ad-supported streaming service for businesses. The Austin-based company is actively hiring and announced plans in February to move into a new office.