New Windows 10 and Windows 11 fixes live Microsoft also took the opportunity to release updates for Windows 10 and 11 this week. Unlike the Patch Tuesday updates, these are optional and typically don't have security fixes. Microsoft refers to them as "C" releases which come with bug fixes and improvements. Here's what's included and how to get them now.
New Windows 10 and Windows 11 fixes live
The optional KB5018482 update for Windows 10 20H2, 21H1 and 21H2 is available now and includes some quality-of-life improvements while squashing a few bugs.
Fixes a bug that caused a Windows upgrade to stop responding and fail.
Addresses an issue that affected Microsoft Direct3D 9 games. The graphics hardware stopped working if the hardware did not have a native Direct3D 9 driver.
Addresses graphical issues in games that use Microsoft D3D9 on some platforms.
Addresses an issue that affected Microsoft Edge when it's in IE Mode (an Internet Explorer compatibility mode that lets you access old websites). The titles of pop-up windows and tabs were wrong.
It addresses an issue that affected the lasso tool in a graphics editing program.
To update Windows 10:
Go to Start > Settings > Update & Security > Windows Update. Since this is an optional update, you'll need to click Download and install to get it.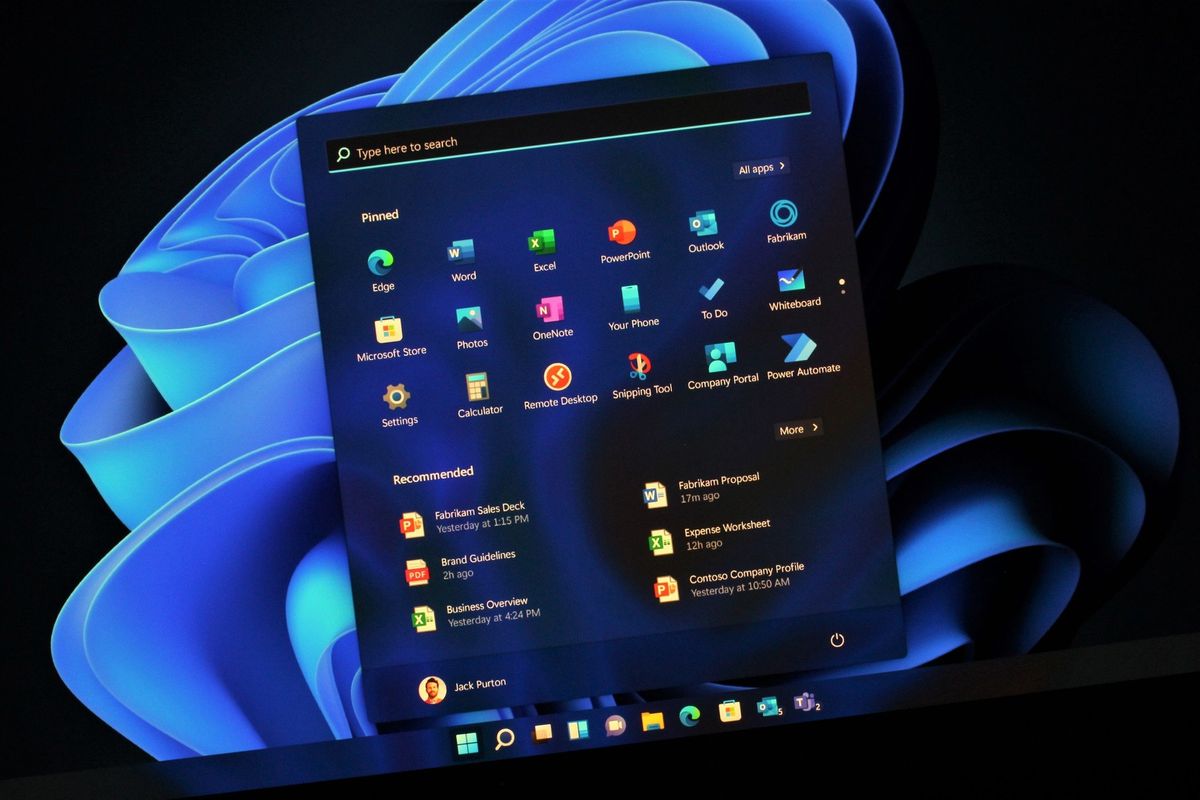 NOTE: If you're running Windows 10 21H1, you'll want to upgrade to 21H2 as soon as possible. All editions of Windows 10 21H1 will reach the end of service on Dec. 13, 2022. After that date Microsoft blocks Windows 11 2022 Update, these devices will not receive monthly security and quality updates.
To check which versions of Windows you're running, go to Start > Settings > System > About and scroll down to Version under Windows specifications.
Updates to Windows 11
The KB5018496 update for Windows 11 22H2 comes with improvements and new features. It also fixes some bugs.
Here are highlights from the update:
Enhances the taskbar's visuals to help you discover more content.
Enhances the backup experience when using Microsoft Account (MSA).
Adds improvements to the MSA experience in Settings. For example, you can manage your Microsoft OneDrive subscription and related storage alerts.
It addresses an issue that affected Microsoft Edge when it's in IE Mode (an Internet Explorer compatibility mode that lets you access old websites). The titles of pop-up windows and tabs were wrong.
Addresses an issue that caused vertical and horizontal line artifacts to appear on the screen.
Addresses an issue with audio syncing when recording gameplay using the Xbox Game Bar.
Addresses an issue that affected the Start menu. It would stop working when you used keyboard commands to move pinned items to a folder at the end of a list.
To update Windows 11:
Go to Start > Settings > Windows Update > Check for updates.
If an update is available, select Download and install now.
Microsoft has released a new optional update for Windows 10 and Windows 11 version 22H2. This release brings bug fixes for a critical security issue that was previously preventing the Windows kernel vulnerable driver blocklist from being synced to older versions of Windows.
The hypervisor-protected code integrity (HVCI) feature is designed to protect Windows users from driver vulnerabilities. The feature uses data from the Microsoft Vulnerable and Malicious Driver Reporting Center to automatically block known vulnerable drivers from running on Windows PCs. HVCI requires specific hardware support and prevents threat actors from gaining complete control over the system.
Earlier this month, some security researchers discovered that the vulnerable driver blocklist has not been updated since 2019 on some Windows 10 and Windows Server machines. This potentially allowed the attackers to compromise vulnerable machines via bring-your-own-vulnerable-driver (BYOVD) attacks. A BYOVD attack typically tricks users into installing a known-vulnerable driver that could be exploited to gain privileged access to the Windows kernel.
Microsoft identified that malicious actors have been abusing vulnerable drivers to spread malware infections, such as Sauron, GrayFish, and RobbinHood. In 2020, the company unveiled its Secured Core PCs with HVCI enabled by default to block vulnerable driver attacks. In the Windows 11 2022 Update New Performance Tips for Windows 11, Microsoft has also turned on vulnerable driver blocking by default on all devices.
The vulnerable driver blocklist now syncs across Windows 10 and 11
Microsoft recently said in a statement to Ars Technica that it's updating the vulnerable driver list on a regular basis. However, there was "a gap in synchronization across OS versions." Microsoft confirmed in the release notes that the October 2022 preview release should address the problem and ensure the blocklist is the same across Windows 10 and Windows 11.
"This October 2022 preview release addresses an issue that only updates the blocklist for full Windows OS releases. When you install this release, the blocklist on older OS versions will be the same as the blocklist on Windows 11, version 21H2 and later," Microsoft explained.
For enterprise customers, Microsoft has also released several fixes to address problems with the Microsoft Edge IE mode. Users can install this new optional patch through Windows Update on Windows 10 and 11 devices. As usual, all the fixes included in the update will eventually roll out to all users with the November 2022 Patch Tuesday updates.
Windows 11 adoption remains slow
Microsoft received an unenthusiastic reception from corporate customers when it released Windows 11 in October 2021. Today, many companies prefer to hold on to Windows 10 for as long as possible before undertaking an upgrade. Microsoft plans to continue supporting Windows 10 Enterprise and Education editions until Oct. 14, 2025.
Windows 11 use has grown slowly. In October, 2.61% of Windows users had switched to Windows 11, up from 1.17% in April, according to Lansweeper, an IT asset management company. Business adoption of Windows 11 was almost 2.5%.
Lansweeper found Windows 10 in 81.87% of PCs, making it the most popular version. Windows 11 adoption surpassed Windows XP's 1.27% but trailed Windows 7's 3.38%.
A reason for Windows 11's slow adoption rate is its system requirements. The minimum requirements for the OS are 4 GB RAM, 64 GB storage, and a 1 GHz processor with two cores on a 64-bit processor or a system on a chip.
The Windows 11 22H2
​Microsoft warned that if a hardware or application compatibility issue is found, affected devices may be put on a safeguard hold and not be offered the update.
"Note that, if we detect that your device might have an issue, such as an application incompatibility, we might put a safeguard hold in place and not offer the update until that issue is resolved," the company added.
You can also use the Windows 11 Media Creation tool to upgrade to the latest version or create an ISO for a Windows 11 22H2 clean install.
If you have a Windows 10 device, you can check if it's eligible for the Windows 11 upgrade using the PC Health Check app or by checking Windows 11 specs, features, and computer requirements.
Since the Windows 11 2022 Update was released in September, Microsoft publicly acknowledged two compatibility holds affecting some Windows systems.
The first safeguard hold is linked to blue screens on devices with Intel Smart Sound Technology (SST) audio drivers. The second is because customers are only allowed to use the default printer settings on Windows devices with Microsoft IPP or Universal Print drivers.
You can find more about the current status of the Windows 11, version 22H2 rollout, as well as the safeguard holds which might be applied to your device from its release health page.